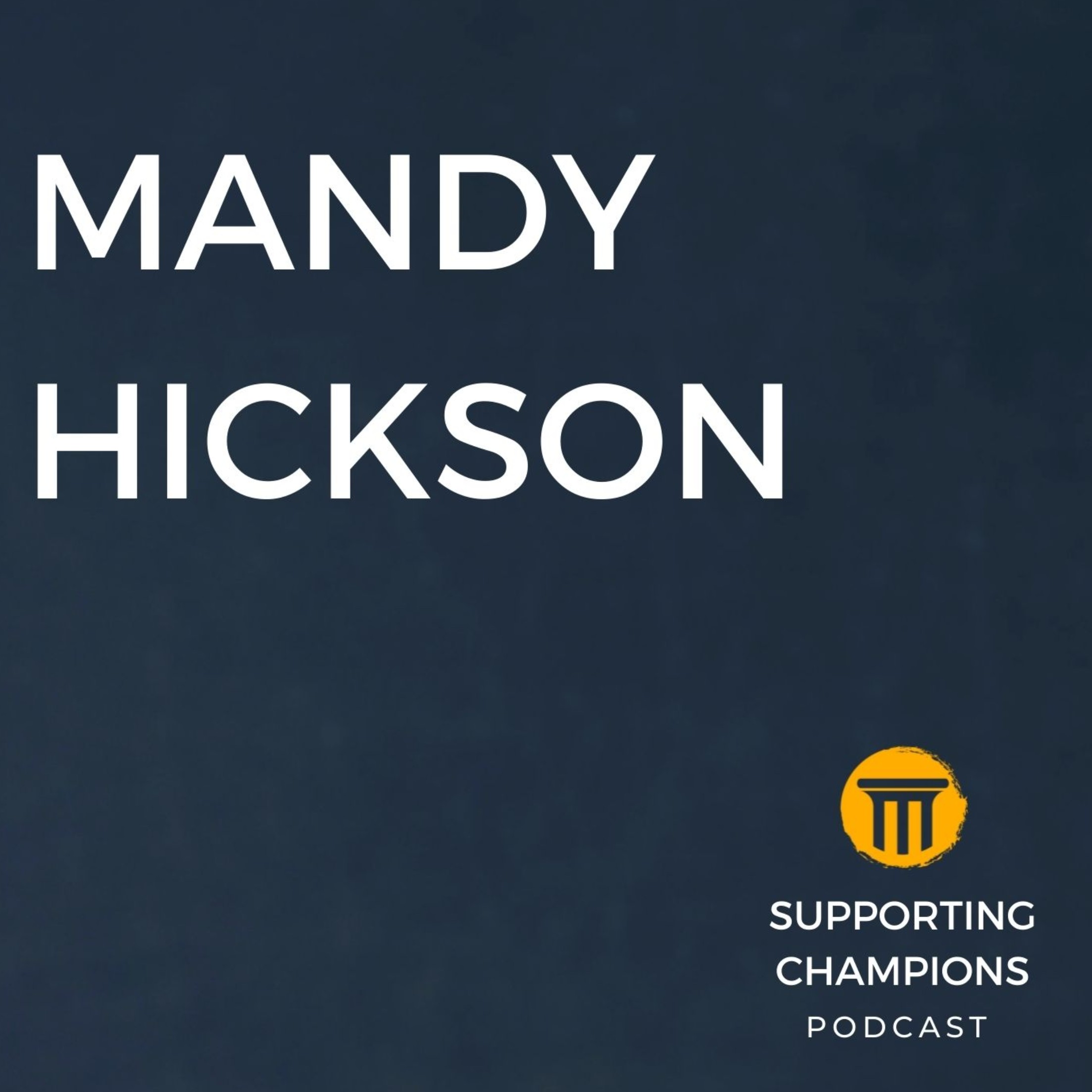 Mandy Hickson on jet fighter pilot performance
This week I spoke to Mandy Hickson. Mandy is a fighter pilot, having joined the Royal Air Force in 1994 and flew the Tornado GR4 on the front line, where she operated in hostile environments, including patrolling the 'No Fly' zone over Iraq.
I was fascinated to discuss with Mandy about the physical and mental challenges of training to become a top fighter pilot. I was particularly interested how pilot's like Mandy improve, what are the stages of progression to go from small craft, to faster and more manoeuvrable craft, and then to train in such a way that you're ready to operate and perform in a combat zone, where the stakes are as high as they get.
The conversation is so rich with insight, where Mandy unpacks a number of situations, scenarios and seriously pressured circumstances with powerful detail and shares a number of useful frameworks that helped her to manage the fears and doubts but then rise to the top. She shares her insights with a combination of breeziness, fun, care and a level of wisdom that comes from profound experience.
Oh and there's another detail that's pretty obvious but in many ways is irrelevant and relevant as you'll hear in this discussion. She's a woman who got to the top in a male dominated field. And while that might not matter to some, as a role model to other people aspiring to do something against the odds, she's an inspiration.
Notes
Types of jets and craft Mandy has flown in the RAF
Training takes time 
Grey out, G-Force and the G-suits required to be worn and the pressure of G-Force
Situational awareness and the bigger picture
Notice, understand and think ahead - NUTA
Getting your head out of the detail
Debriefing and best practice
Everyone hates feedback but give me a BOOST - balanced, observed, objective, specific and timely
DODAR Diagnose share with the team, what do you think?, options - what would you do?, option generation leading to the decision by the leader, Assign task and review (or give me a reason not to) 
Being a female fighter pilot
Making better quality decisions and creating a solutions based culture, the 'Just Culture'
Links
Follow Mandy
https://twitter.com/MandyHickson
Steve Ingham on Twitter www.twitter.com/ingham_steve
Supporting Champions on;
Twitter www.twitter.com/support_champs
Linkedin, www.linkedin.com/company/supporting-champions
Instagram, https://www.instagram.com/supportingchampions