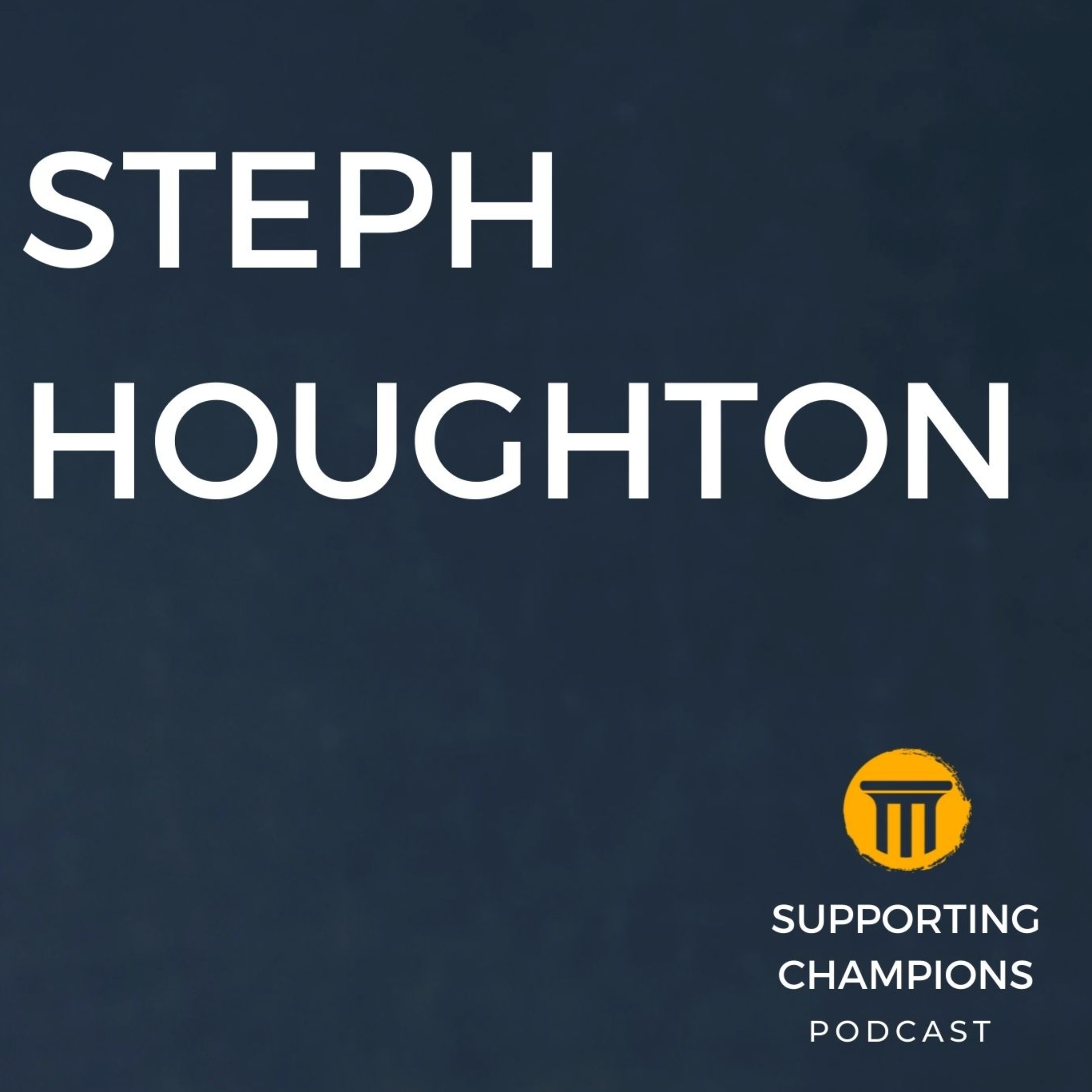 This week I spoke to Steph Houghton.
Steph is the England Football Captain, having played for her country over 120 times. Steph has seen the women's game evolve from amateur days, to the rise in popularity of the game in Britain and around the world, to the Women's Super League and now the women's game selling out stadia. During this time Steph has also had to evolve, adapt & respond to growing pressures of playing for her country, taking on the captaincy, World Cup finals successes and disappointments, becoming a household name and leading others. The conversation with Steph was interesting because she had this quiet resolve, this inner steel, almost stoicism all in service of trying to be the best she can and to take the opportunities in front of her.
I felt there was no facade about Steph - just genuine, values driven commitment to her craft and profession - all while honouring the role and responsibility she recognises she now holds - and that is as a role-model for the people she plays with, the game and a community of people looking up to her.
Notes
Recovery from an achilles injury and learning to take time after experience of multiple injuries
Opportunities for female players now and the changes in the last decade
Hoping to inspire a generation
What are the values Steph holds close
England captain at 26! 
Breathing exercises are a no go for Steph but she is seeing the benefits of pilates mentally and physically
Difficult conversations
Managing 20-21 games and the uncertainty for athletes
The Olympics and preparation
The World Cup in 2023
Links
Follow Steph on Twitter and Instagram  https://twitter.com/stephhoughton2
https://www.instagram.com/stephhoughton2/
Steve Ingham on Twitter www.twitter.com/ingham_steve
Supporting Champions on;
Twitter www.twitter.com/support_champs
Linkedin, www.linkedin.com/company/supporting-champions
Instagram, https://www.instagram.com/supportingchampions